One of the largest challenges on properties, is understanding where people are and having the confidence that if something does go wrong, someone has the means for raising the white flag. AirAgri has built Emergency alerts into the offering which allows the user to transmit their location if and when they find themselves in an emergency. This works by using the mobile phone app or our in-house developed beacons / IOT devices which can be worn on a belt.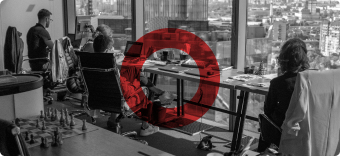 At AirAgri, we take safety seriously. That's why we've developed a proprietary system of alerts and automated safety messages to help keep you and your team safe on the farm. With our system, you'll receive timely reminders and emergency alerts to help you stay on top of potential hazards and respond quickly in the event of an emergency.
Our system includes a range of alerts and messages that are tailored to your specific needs. For example, you might receive reminders to perform regular maintenance on your equipment or to take precautions when working with certain chemicals or machinery. You might also receive emergency alerts if there's a fire or other dangerous situation on the farm.
The best part? Our system is fully automated, so you don't have to worry about manually setting up alerts or keeping track of safety protocols. Instead, you can focus on your work knowing that our system has your back.
We believe that active safety solutions are the way of the future, and we're proud to be at the forefront of this technology. With AirAgri, you can rest easy knowing that you're using the most advanced safety features available to help protect yourself and your team.
OUR MISSION TO PROTECT FARMING FAMILIES IS JUST THE BEGINNING
Paul and James are committed to finding innovative ways to use technology to automate and alert farmers and their teams when and where accidents or risks may be present across their properties. 
Benefits of automated safety reminders

How IoT works?

Visual traffic light indicators
Automated safety reminders provide a crucial benefit in ensuring that safety procedures are followed consistently and effectively. With automated reminders, safety procedures and protocols can be implemented across an entire farm or agricultural operation, without the need for manual tracking or monitoring. This reduces the risk of safety breaches or accidents due to human error, forgetfulness or lack of awareness. In addition, automated reminders can be customized to meet the specific needs of each farm or operation, ensuring that safety messages and procedures are tailored to the unique characteristics of each site. Ultimately, the benefit of automated safety reminders is that they help to create a culture of safety, with safety procedures and protocols becoming an integral part of the day-to-day operations of the farm or agricultural operation. This results in a safer and more productive workplace for staff, contractors and visitors alike.
The AirAgri IOT devices utilise low-power, wide-area (LPWA) network technology, which allows them to transmit data over long distances, even in areas with poor cellular network coverage. This technology enables farmers to send manual alarms to others, even when they are outside of regular 4G telephone reception. The devices also continuously monitor and transmit data on various aspects of the farm, including temperature, humidity, and soil moisture levels, providing real-time insights into farm conditions. With this advanced technology, farmers can stay connected and informed, no matter where they are on their property, reducing the risk of potential safety hazards and improving overall farm productivity.
AirAgri's visual reporting system allows farmers to easily monitor the status of their activities, ensuring they remain compliant and safe. By providing a clear and concise overview of the current status of all activities, farmers are empowered to make informed decisions and prioritize tasks to meet their compliance obligations.
This proactive tool promotes honesty and accountability among farmers by highlighting any overdue or incomplete tasks, prompting them to take necessary actions to avoid potential safety risks and maintain compliance with regulations. The visual reporting system also enables farmers to identify any potential bottlenecks in their operation, allowing them to make informed decisions and optimize their productivity.
By promoting a culture of safety and accountability, AirAgri's visual reporting system helps farmers to stay on top of their responsibilities and ensures that they are able to operate their farm safely and efficiently. This not only benefits the farmers themselves but also the wider community, by reducing the potential for safety incidents and environmental harm.
If you have questions on larger operations?
No matter your size, we have solutions for small and larger agricultural operations. For larger operations seeking more comprehensive support and triage services please email us to setup a meeting. support@airagri.com.au
Lone worker solutions and products?
If your a lone worker / farmer you are not alone. We have solutions for this exact situation. Please do not hesitate to contact us to explore these options. 
How do you trigger automated alarms?
AirAgri utilises existing or freshly build digital farm maps, Once the user creates or loads their property. The system then processes and assesses every area or paddock for its unique characteristics. Post this the system uses proprietary rules to watch, process and trigger alerts when and where appropriate.