The synergies and opportunities presented by regenerative agriculture and carbon farming.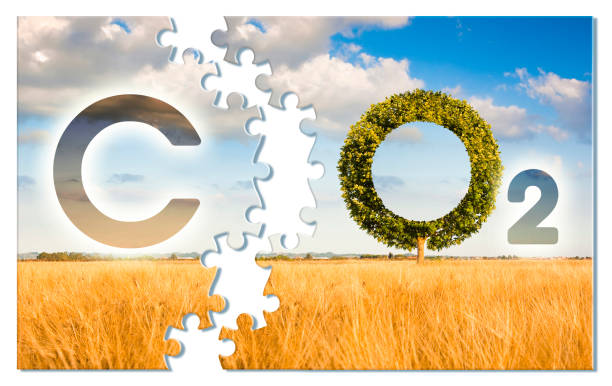 You're definitely familiar with the term "carbon farming," and you presumably have a good notion of what goes into the practice. But where exactly does regenerative agriculture come into play, and how can it best collaborate with carbon farming projects to bring about significant synergies that benefit landowners, society, and the environment as a whole?
Now is the moment to discover the answer.
What exactly is meant by the term "regenerative agriculture"?
In its most basic form, regenerative agriculture can be defined as an environmentally conscious method of farming that places an emphasis on the well-being of the land. It involves a variety of sustainable agriculture and grazing activities that improve land quality by increasing the quantity of carbon in the soil, enhancing the soil's ability to retain water, and contributing to an increase in both the soil's quality and its biodiversity. In the long run, these measures help to repair the land, encourage the sequestration of carbon, and stimulate good action on the issue of climate change.
How can carbon farming and regenerative agriculture work together to create a win-win situation?
Independent operations can be run for regenerative agriculture and carbon farming projects, and these are often run. However, if they cooperate with one another, they will be able to produce better results for land managers and take more significant action on climate change.
The quality of the soil is crucial. Why? Because land managers require soil that is abundant in nutrients in order to ensure the long-term viability of their operation. Carbon farming programs that employ a "regenerative" approach to agriculture help land managers discover and implement more sustainable farming practices that encourage nutrient cycling in the soil. These activities help reduce the amount of greenhouse gas emissions produced by agriculture. These approaches not only help repair the earth but also generate profitable new revenue sources for farmers and graziers, which is a win-win situation for everyone involved.
Putting the land that had been devastated by drought back to work and giving it new life:
Cairo is located in the Warrego watershed of the Darling River Plains and is approximately 120 kilometers southeast of Cunnamulla in the Australian state of Queensland. The area was in bad shape after a protracted drought; the native vegetation had suffered a significant loss, and what little was left was being overgrazed and destroyed by goats that had escaped their enclosures.
The Human-Induced Regeneration project was already underway when Murray and Necia McBride gained control of Cairo from its previous owners. They recognized the chance to make adjustments to their sustainable land management that would regenerate the land and secure the future of their grazing operation as an opportunity afforded to them by the greater amount of money.
The McBrides have fostered the growth of box flats, Brigalow forests, and saltbush shrublands by reducing the amount of livestock on their farm and constructing new features of the surrounding environment, such as fences, traps, watering stations, and mustering trails. In addition to this, they have reported that the regeneration of the land has been even more successful than they had imagined. They are able to see the benefits of the project with their own eyes and have plans to raise their stock numbers in the future as a result of the enriched soil and vegetation, which has led to an improvement in the productivity and profitability of their grazing company.
What other benefits come along with the "regenerative" carbon farming projects that are being developed?
We're pleased you asked.
Environmental
Ecosystem services are the benefits that humans receive from nature, as well as the direct and indirect contributions that ecosystems make to the well-being of humans. It includes enhancing biodiversity, lowering soil erosion caused by wind and water, lowering the pH of the soil, and minimizing wind and water erosion. All of these things are necessary in order to keep an ecosystem healthy and running properly, and that's not even mentioning the carbon sequestration that the projects are intended to do.
Economic
Carbon farming projects run alongside existing farming operations, providing an additional and diversified stream of income that improves the farming operations' resilience and creates opportunities to invest back into the main business.
Social
The socioeconomic and environmental resiliency of the local economy can be improved thanks to these regenerative projects, which also benefit the local residents. They can help improve landholder wellbeing through connection to place by tangibly improving social and environmental connectivity. This can be accomplished by providing opportunities for land managers to invest in their operations. Local employment and skill development can also be boosted through this.